Mining is only a temporary land use, and mined land must be returned to its approximate original shape, with the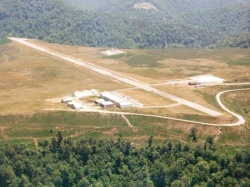 exception of mountaintop mining. Where mountaintop mining occurs the slopes of the reclaimed land are less steep than before mining (i.e., now they are gently rolling to almost level land.

By law, reclaimed land must be as useful as the land was before mining, if not more useful. Five years of successful reclamation must be achieved before a reclamation bond can be released. (see Reclamation)

Mountaintop mining has created numerous useful sites, such as several of the sites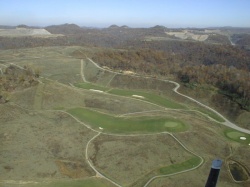 listed on the post-mining land use page, for new schools, hospitals, shopping centers, parks, golf courses, housing, airports, industry, agriculture and timber in Eastern Kentucky.
Landowners must give their permission for mountaintop mining. Mountaintop mining gives the landowners more land use options after mining.
Many mountaintop mines today re-mined and reclaimed old mined areas using much improved (i.e., flatter slopes, ponds, emission controls) mountaintop mining reclamation techniques which resulted in more beneficial land-use options such as those listed on the post-mining land use page.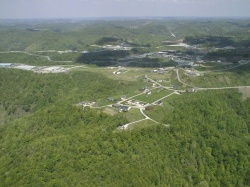 The future of Appalachia has to be tied to economic diversity. A mono-industry economy is not healthy for the long-term viability of a region. Ideally, jobs that pay factory wages are the goal. Higher wages insure that every household can sustain a decent standard of living. One major drawback facing the region is the availability of level land out of the floodplain---something people in the rest of the country take for granted, that is why mountaintop mining is beneficial to the Appalachia Region for providing level land for new economic growth.