Jackson, Kentucky
Breathitt County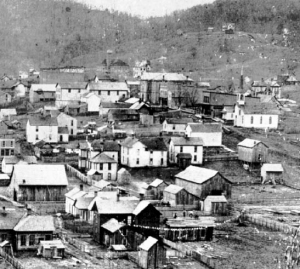 "Downtown Jackson - about 1896"
Breathitt County, named in honor of Governor John Breathitt, is located in the central part of Eastern Kentucky. A large county, it ranks as the thirteenth in size among Kentucky's 120 counties with 494 square miles. Formed in 1839 from parts of Clay, Perry, and Estill Counties, in 1990 Breathitt County had a population of 15,703. In 1980 the population was 17,004. The county seat of Jackson is located in the center of the county. Founded in 1839, it was named in honor of Andrew Jackson. Jackson's 1990 population was 2,466. In 1980 its population was 2,651.
Information / photo obtained from the Breathitt County, Kentucky Website.